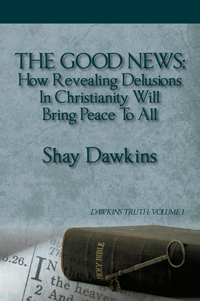 CLICK HERE TO VIEW A FREE SAMPLE
Want to know what the Bible REALLY says about?
Social Activism
Gay Rights & Birth Control Rights
False Reigious Beliefs & Misconceptions
Hell, Heaven, The Trinity, and many more
Psychology & Self-Help
Dealing with Death & Grief, Jesus's Truth
Philosophy
Free Will VS. Determinism, Perceiving God
Taking Catholicism Out of Christianity
Jesus's message (Love) is quite different from the many messages of Christianity as a
religion, but it is not Christianity's fault! This book simply reveals the false, man-made
doctrines of Christianity (which originated from the Roman-Catholic church) so the truth of
Jesus's message (Love) may be seen!